When you think of innovation and technology hot spots, places like California and Massachusetts probably top the list.
But when it comes to agriculture-related technology and innovation? That's an area in which Indiana plays a much more prominent role, says David Watkins, senior vice president of entrepreneurship and small business at the Indiana Economic Development Corp. "Agbiosciences is really a sector that is all about the heartland."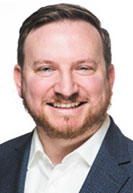 The state's historic strength in agriculture and ag-related businesses, as well as partners like Purdue University and Indianapolis-based AgriNovus Indiana, combine to make Indiana a competitive place for generating and attracting ag-related technology and innovation.
"We have these assets that are attractive to entrepreneurs and innovators around the world specific to this space," Watkins said.
For a variety of reasons, agriculture has traditionally lagged behind other industries in adopting technology and other innovations. But that's starting to change, in part because of emerging challenges such as climate change and a rising global demand for food.
And the IEDC, along with other key players around the state, is working to promote the innovations that can meet these challenges.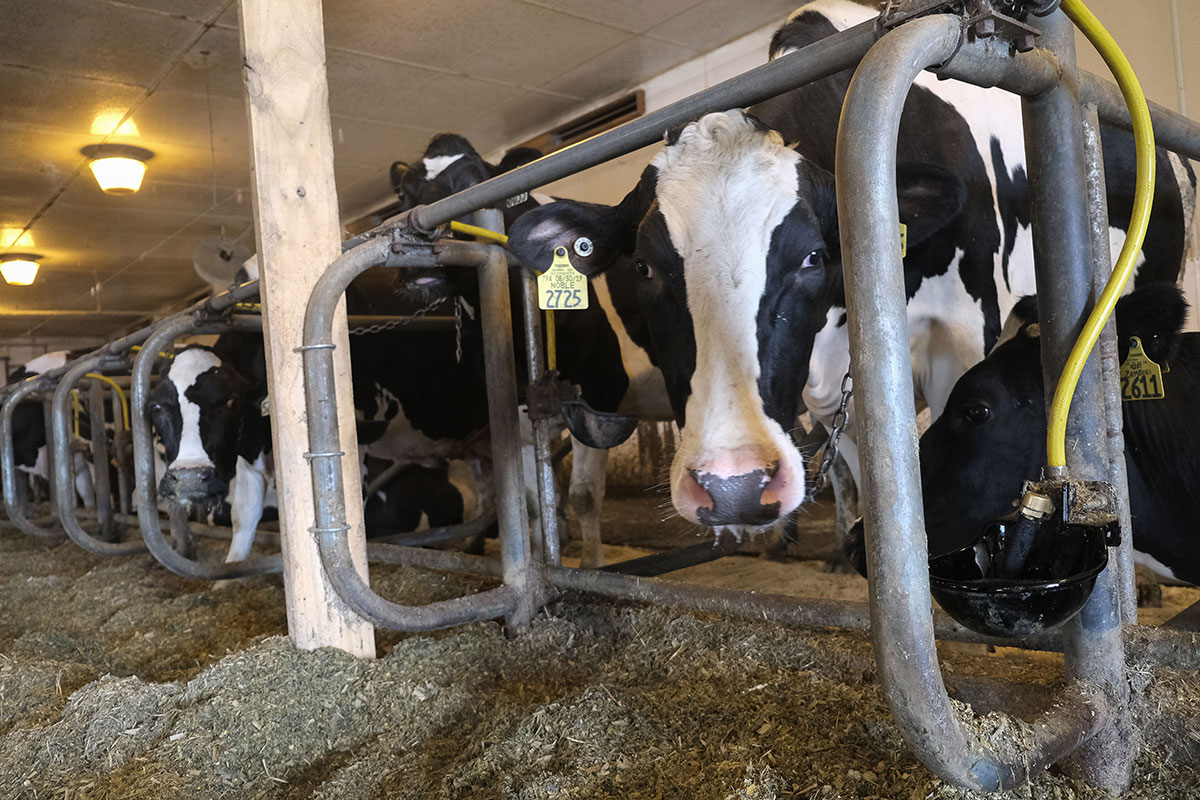 A coordinated effort
The agbioscience/ag-tech sector is among eight "innovation sectors" the IEDC is cultivating as areas of economic opportunity.
In recent years, it has partnered with Wisconsin-based startup accelerator Gener8tor to launch several industry-specific accelerators in Indiana, including agbioscience. And, Watkins said, the IEDC persuaded Gener8tor to move its global ag-tech conference to Indiana from its venue in Illinois. That conference takes place this August in Indianapolis.
Within agbioscience, Watkins identified crop health, animal health and hardtech—products like agricultural drones and automated farm vehicles—as areas where Indiana is "primed to succeed."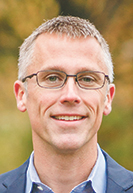 One of Indiana's unique strengths, leaders say, is AgriNovus Indiana, the not-for-profit that exists to strengthen Indiana's agbioscience industry.
One way AgriNovus achieves its goals is by acting as a connector among the different areas of agbioscience and between companies of different sizes.
"If we can make those connections, we believe that is durable," said AgriNovus CEO Mitch Frazier. "That builds in durable growth, and it solves a challenge for companies here and creates new opportunities to attract companies that are maybe not located here or have a small presence here."
Those efforts helped lure Atarraya Inc., a Mexico-based startup that has developed the Shrimpbox, a tech-enabled system for sustainable shrimp farming. Last fall, Atarraya launched its U.S. headquarters in Indianapolis.
It currently has 90 employees in Mexico and the United States, including seven in Indianapolis.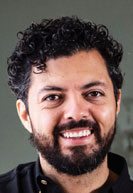 When scouting potential U.S. locations, Atarraya CEO Daniel Russek said, the company liked Indianapolis' size, accessibility and affordable cost of living. And for an ag startup, he said, "being in one of the farm capitals of the world just makes sense."
The warm reception the company got from AgriNovus and the IEDC also made a difference, Russek said, and those entities have continued to be helpful. "Every time we need a connection, they just make it happen."
Atarraya has already started working with BiomEdit, which spun off from Greenfield-based Elanco Animal Health last year. Fishers-based BiomEdit works in the emerging field of microbiomes, and Atarraya has been working with the company to help understand and control the microbiome in which its shrimp grow.
Four areas for growth
In a recently released report, AgriNovus identifies four areas of agbioscience innovation in Indiana: value-added food and nutrition, including food processing; plant science and crop protection; agricultural equipment, technologies and systems; and animal health and nutrition. The report also includes production agriculture—the farm operations themselves—as a key part of the state's agbioscience sector.
Frazier sees a lot of potential to connect these agbioscience sectors with central Indiana's burgeoning business-to-business software-as-a-service industry, which he said gives Indiana a unique competitive edge.
"If you look at other regions that are strong in the other areas—food, animal health, plant science—I don't know of another region that would have those three strengths and the strength of the SaaS ecosystem that we have here in Indiana," Frazier said. "That puts us in a really, really good position to compete for opportunities, to compete for more global market share."
Indiana has numerous agbioscience competitors, Frazier said, in every subsector.
When it comes to food, Frazier said, Cincinnati, Chicago and Michigan all have strong ecosystems. In plant science and crop protection, St. Louis and the Research Triangle Park in the Raleigh/Durham area of North Carolina are hubs. The Kansas City area has traditionally been at the center of animal health activity, Frazier said, though that is starting to shift toward Indiana, thanks to Greenfield-based Elanco Animal Health.
California is a hub for ag-tech in what are known as specialty crops—fruits and vegetables. When it comes to row crops like corn and soybeans, Frazier said, "there are no clear emerged regions that have become hubs for that."
Of course, Indiana is more known for row crops than it is for specialty crops. But Frazier said those California-born crop technologies—and the companies behind them—might have a place here. Could, for instance, a technology developed for lettuce farming be adapted for use on corn? And could AgriNovus or other Indiana entities help make that happen?
"It's still too early to say, but I think there are really interesting opportunities to look at, to explore, and to be helpful," Frazier said.
Corporate activity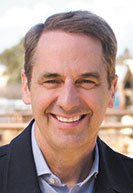 The cooperative approach Indiana is taking toward agbioscience helped persuade Elanco to keep its headquarters in Indiana, said CEO Jeff Simmons.
The company, which makes health products for both farm animals and pets, has 9,700 employees around the world, 30% of them U.S.-based. Its research and development headquarters is in Greenfield, though it also has research and development sites in Iowa and in several other countries.
When it was looking to relocate its headquarters, the company entertained sites both within and outside Indiana, including Kansas City, Simmons said. "We had lots of options. We had a lot of very interested players."
But Indiana won out in the end because of the state's willingness to bring government, industry and economic development together to promote business development, he said. "Indiana will be at the table and move at the speed you need to move at."
Elanco announced in 2020 that it would move its headquarters from Greenfield to Indianapolis. In April 2022, the company broke ground on its $150 million campus on the site of the former General Motors stamping plant on the west side of downtown, across the White River. It expects to move in by early 2025.
The 40-acre campus is also being designed with collaborative innovation spaces in mind, Simmons said. "We want this to be a destination for innovation partners, even for industry meetings."
The broad plan calls for a 220,000-square-foot, six-story office building that will include a "makerspace" and areas for collaboration, though the details haven't all been worked out, he said.
According to a recent AgriNovus report, Elanco was among Indiana's more active generators of agbioscience-related patents from 2018 to 2021. During those years, Indiana-based inventors at Elanco secured 14 patents, making it the sixth-most active patent generator in Indiana. (Indianapolis-based Corteva Agriscience, which makes seeds, insecticides and herbicides, was far and away the most active, with 450 patents, according to the report.)
One of the areas in which Elanco sees big promise is the challenge of methane emissions—specifically, in reducing cows' production of methane gas, which is a contributor to climate change.
"This is the next era of innovation in livestock, and it will be a magnet to bring companies here," Simmons said.
Elanco is expecting to receive regulatory approval next year for Bovaer, a feed supplement to reduce methane emissions in cattle. It's one of six products in Elanco's pipeline that "have blockbuster potential," Simmons said, along with a product to reduce ammonia gas emissions in beef cattle, and four products for pets. In the world of animal health products, a blockbuster is one that generates annual sales of more than $100 million.
And last year, Elanco worked with Indianapolis-based High Alpha Innovation to create Athian, a startup that also focuses on livestock-related greenhouse gas emissions. High Alpha Innovation is a venture builder that works with corporations and universities to create startups.
Athian, which closed on a $5 million round of seed funding this year, has created a software platform to help dairy farmers measure, verify and monetize their emissions-reducing efforts. The farmers achieve this by taking action to reduce emissions, then using the Athian platform to verify their emissions reductions and earn carbon credits that they can sell to meat packers, large retailers or others.
John Hedrick II, owner of a 1,300-acre farm of row crops just outside of Crawfordsville, said he's most interested in technologies focused on helping farmers cope with climate change, whether that's through sturdier seeds or reading weather patterns.
"Regardless of what label you want to put on it, the climate is definitely changing," Hedrick said. "Going forward, I feel the weather will be more volatile, and there's not going to be such a thing as a 'normal year' anymore. When you've got a window, you've got to strike."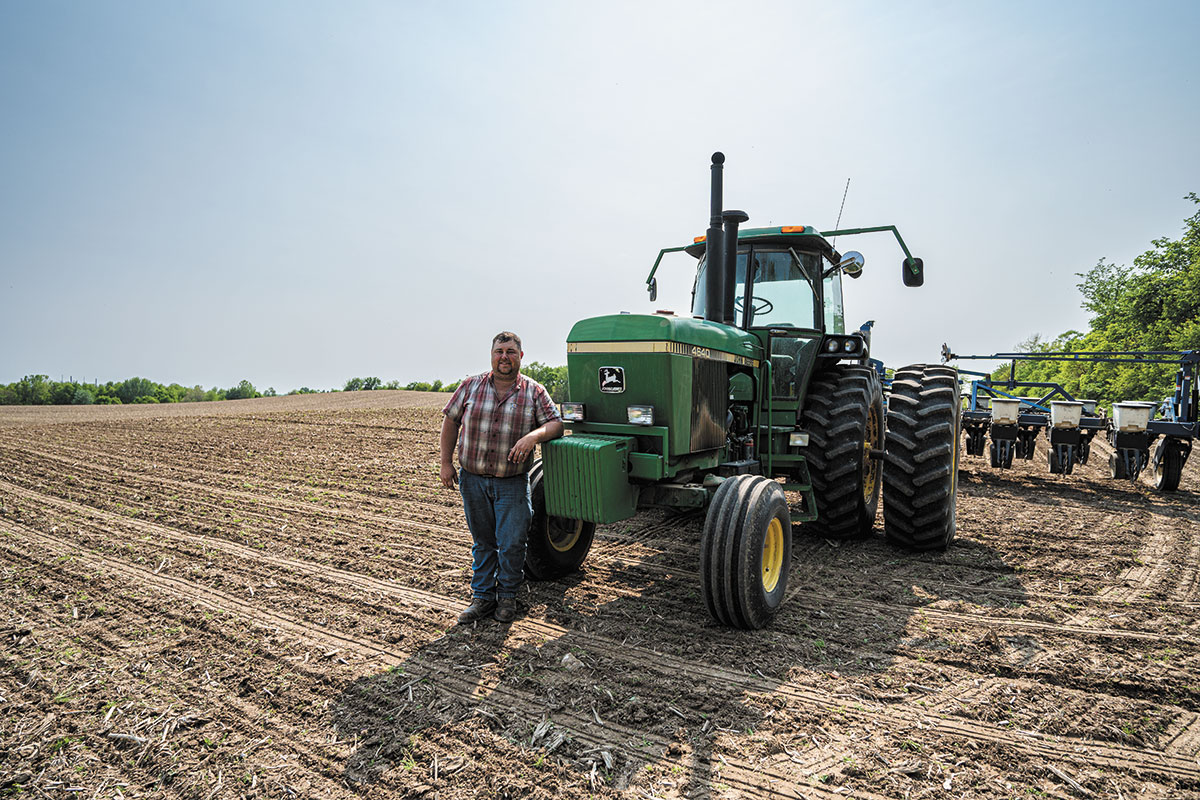 Ag innovation at Purdue
Purdue University is another big driver of ag-related innovation in Indiana, and it recently launched several initiatives to further accelerate this activity.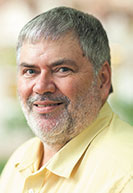 Purdue is uniquely suited to generate ag innovation for a couple of reasons, said Bernie Engel, senior associate dean of agricultural research and graduate education at the Purdue College of Agriculture.
In U.S. News & World Report's 2023/2024 list of best graduate schools, Purdue ranked fourth among all U.S. graduate engineering schools, and first in the specialty of biological and agricultural engineering.
"To me, the intersection of engineering and ag is a huge strength for Purdue and for the state," Engel said, adding that no other top U.S. university is so highly ranked in both areas.
And Purdue's cooperative culture gives those dual areas of strength extra punch, Engel said. "Historically, Purdue's been a place where people work together very nicely across disciplines."
As an example, Engel cited an ongoing Purdue research project focusing on an emerging area: surveillance of individual animals within a herd.
The project involves using sensors and cameras to monitor the eating habits of individual dairy cows, with the goal of identifying ones that eat less than their peers but are still top milk producers. By identifying these animals, farmers could use selective breeding to develop a more productive herd over time.
Purdue's team for this project, Engel said, includes researchers from animal science and engineering, but also social science. A social scientist was brought in to help think through whether consumers might feel uneasy about drinking milk from such intensely surveilled cows.
Working with High Alpha Innovation, Purdue in 2021 launched DIAL Ventures, a startup studio focused on launching ag-focused software companies. (DIAL is a nod to the studio's original name, which was Digital Innovation and Agri-food Systems Lab.)
DIAL offers a six-month fellowship program for entrepreneurs from around the country who want to develop companies to solve ag-related problems. The studio's six areas of focus are financial technology for farm operations; environmental, social and governance issues; supply chain traceability and transparency; labor; data interoperability; and food consumer issues such as food safety and availability.
"These are long-term plays that are meant to benefit the state and the agriculture industry," said Boston-based Matt Brady, a managing director at High Alpha Innovation who is working with Purdue on the DIAL effort.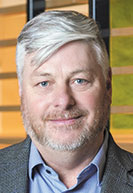 DIAL is currently running its third studio cohort, which its executive director, Allan Gray, said has drawn high interest from entrepreneurs.
For DIAL's first fellowship cohort, the program received eight applications for three available fellowship spots. The second cohort attracted 48 applicants for six spots. In the current cohort, about 60 people applied for six spots.
"We're shockingly attractive," Gray said.
He said the ideal DIAL fellow is someone with an entrepreneurial background and technical skills, but experience in the agriculture or food industries is not required. Neither do fellows need to be Hoosiers, though the program does give preference to Midwesterners.
To date, DIAL has created three startups. Carmel-based Croft offers a platform to simplify the complex process of securing H-2A visas for temporary agricultural workers. Gripp, an Indianapolis-based company whose CEO lives in Wisconsin, helps farmers manage equipment maintenance and repairs to minimize downtime. And Cornerstone, whose CEO lives in Connecticut, is a platform that helps farmers document the value they add to the farmland they lease.
The current cohort, which wraps up with a pitch day June 16, is working on startups related to water management, product traceability and creating an ag-focused data warehouse for training artificial intelligence and machine learning algorithms.
"All of these ideas are really things that we work with industry on," Gray said.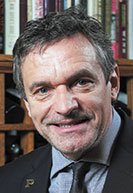 As another way to spur ag innovation, Purdue in 2021 created an innovation and entrepreneurship fellowship program for its faculty members. The very first fellow was Christian Butzke, a professor of food science and enology, the study of wine and winemaking. Butzke is also the co-founder of VinSense Technology, an Indiana-based startup aimed at the wine industry.
The fellows, he said, are intended to be "cultural influencers" who can show their peers they can be both academics and entrepreneurs. "We're trying to show that it's possible."
Ag plays catch-up
In 2016, the business consulting firm McKinsey published a Harvard Business Review article looking at digital adoption rates in 22 industries. Agriculture ranked dead last.
Part of the reason, High Alpha Innovation's Brady said, is that most farmers don't have a lot of extra capital for technology investments. "It is a tight-margin business, by and large."
And if farmers aren't inclined to invest in new technology, entrepreneurs don't have much incentive to develop it, Brady said.
Another factor, Purdue's Engel said, is that the median age of farmers in Indiana is 55, an age when they might be less inclined to adopt new technology "Many of them are still using flip phones," Engel said.
But he noted that a tech boom could be on the horizon as these older farmers retire and younger ones take over.
Outside challenges like climate change and a growing global demand for meat also could be tech stimulants.
According to investment analytics firm PitchBook, venture investment in the agtech sector has grown dramatically over the past decade.
In 2012, PitchBook says, the global ag-tech sector landed 184 deals with a combined value of $800 million. Last year, that had grown to 988 deals worth $10.6 billion.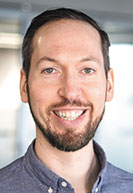 Alex Frederick, senior analyst for emerging technology at PitchBook, said climate change, pandemic-related supply-chain challenges, the quest for more environmentally friendly farming methods and the quest to boost yields are all driving investors' interest in agtech.
"There's a number of very serious challenges that ag-tech and ag-biotech are addressing," Frederick said.
AgriNovus' Frazier offered a similar view.
"The greatest innovation begins with what problem you're trying to solve. … And as we see innovators looking to solve really important challenges, there's no greater challenge than ensuring people are fed."•