What. A. Stretch!
Sunny skies set up shop across New England through the Holiday weekend, providing a fantastic kick-off to the unofficial start of summer. With that said, it doesn't quite feel like summer this morning as temps start off on the chilly side with many locations in the upper 30s and 40s. The bounce back is nice this afternoon though with highs in the low 70s inland and low 60s at the coast thanks to the sea breeze. The UV index is very high today, and stays that way through the weekend.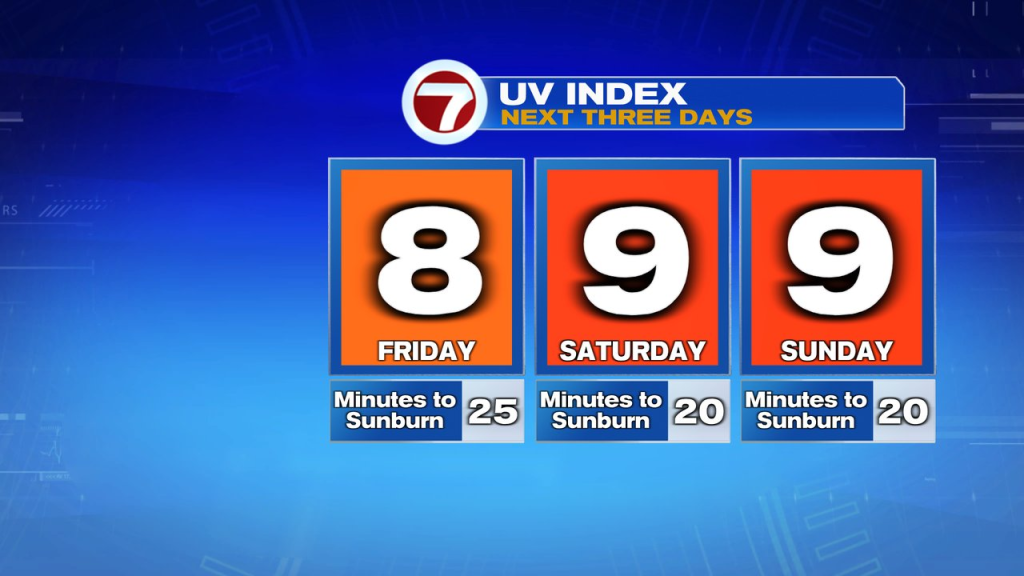 It'll be cool again tonight with lows falling into the 40s for many under a clear sky. Full on sunshine is with us again tomorrow and the warm-up is quick as highs head for near 80 and 65-70 at the beaches with sea breezes kicking in. Sunday, we'll add another 5 degrees, pushing numbers in the mid 80s away from the coast and 65-75 at the beaches.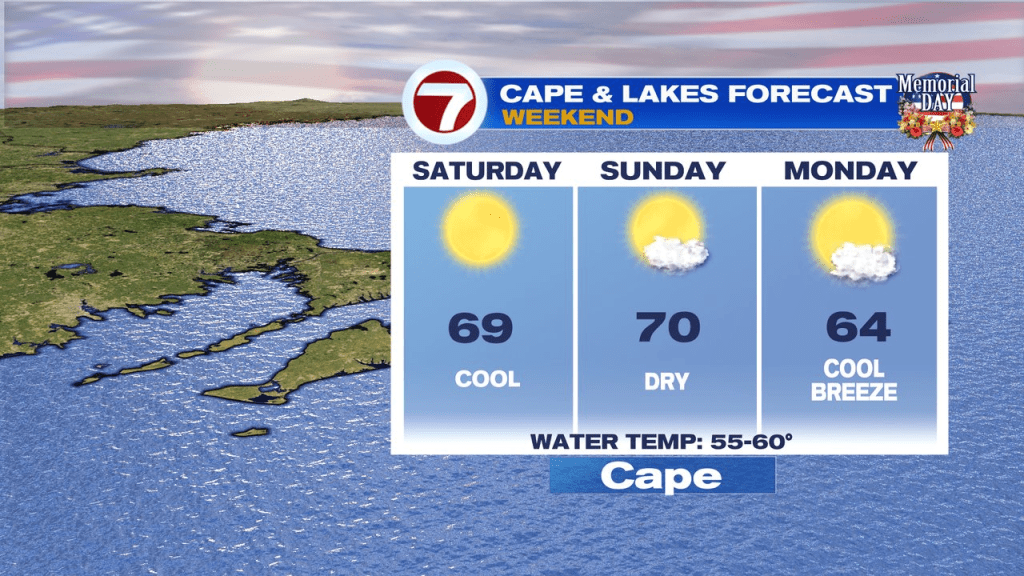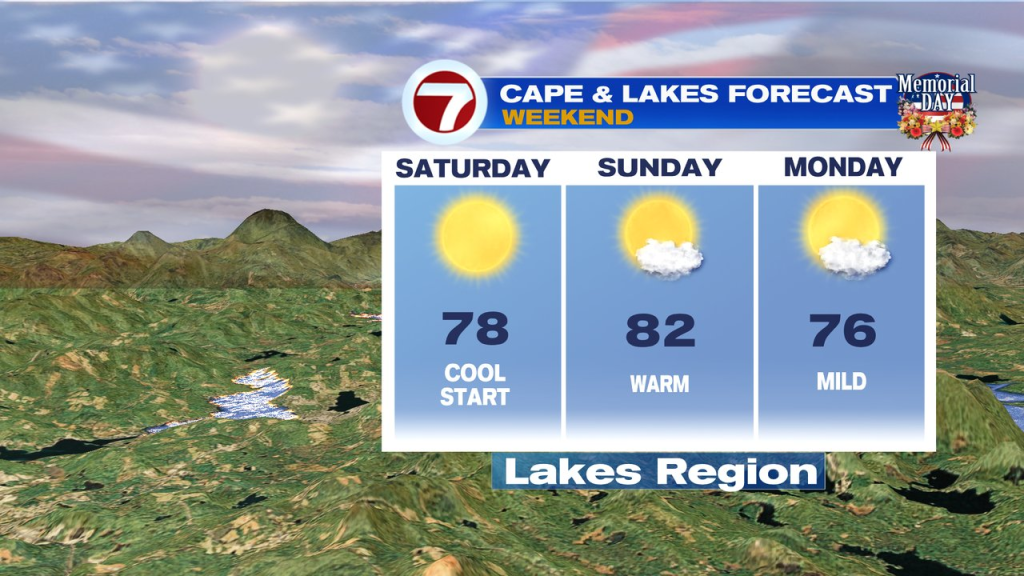 A cold front does slide through Memorial Day, but it's starved of moisture, so other than a few clouds and a wind change of direction, don't expect much from that front as no rain will be found. Temps do dip however, pushing back to 70-75 inland and 60-65 inland. It'll be breezy too with winds gusting 20-30mph, strongest across the coast/Cape.