The USILA D3 All Americans were officially announced ahead of this weekend's championship between Tufts and Salisbury. Tufts will be looking to rely on their two award winners to try and bring home the title. Jack Boyden and his monster season led the way for the Jumbos as he took home the Player of the Year and the Attackman of the Year Awards. Mason Kohn took home Faceoff Player of the Year after going 71% this season. With the top attackman and the top faceoff man leading the way, Salisbury will have its hands full this weekend.
Christopher Newport had two positional players of the year with Andrew Cook and Ryan Young. Cook took home Midfielder of the Year after racking up an insane 65 goals and 30 assists from the midfield. He was a force all season and helped Christopher Newport get to the Final Four. Ryan Young took home Defenseman of the Year as the top cover guy in the country. He also chipped in 57 groundballs and an impressive 47 caused turnovers this year to lead one of the top defenses in the country.
Unlike Division 1, Division 3 is unique in that it recognizes its specialty position players with its own specific award. This year saw the Long Stick Midfielder of the Year Award split between two deserving players. RIT's Taylor Jensen took home the award for the second year in a row, and Lynchburg's Chris Darminio won it for the first time. Jensen is a force in between the lines, and in 2023, he caused 41 turnovers while picking up 91 groundballs. Darminio was a stud off the ground and in the middle of the field with 114 groundballs and 27 caused turnovers. 
Zack Goorno of Bowdoin took home the Short Stick Defensive Midfield Award. Goorno was a duel threat for Bowdoin this season. He finished the year with 68 groundballs, eight goals, and 16 assists. His ability to lock down the opposing team's midfielders made it seem like Bowdoin had an extra pole on the field, and his ability to create transition kickstarted the Bowdoin offense.
Rounding out the award winners is Matthew Freitas from Williams, who was named the Kelly Award Winner for Goalie of the Year. Freitas was incredible between the pipes this season and was a game-changer for the Ephs, finishing the 2023 season at 56.8% and making 245 saves in 18 games. He was a huge reason Williams was able to snag one of those precious at-large bids.
Position Players of the Year
Iroquois National Outstanding Player of the Year: Jack Boyden, Tufts
Lt. Col. J.I. Turnbull Outstanding Attackman: Jack Boyden, Tufts
Fran McCall Outstanding Midfielder: Andrew Cook, Christopher Newport
William C. Stiles Memorial Outstanding Defenseman: Ryan Young, Christopher Newport
Ensign C. Markland Kelly Jr. Outstanding Goalie: Matthew Freitas, Williams
Co-Long Stick Midfielder of the Year: Chris Darminio, Lynchburg / Taylor Jensen, Rochester Institute of Technology
Short Stick Defensive Midfielder of the Year: Zack Goorno, Bowdoin
Faceoff Player of the Year: Mason Kohn, Tufts
First Team All-American
A-Jack Boyden, Tufts
A-Cross Ferrara, Salisbury
A-Luke Kammerman, Roanoke
A-Luke Pilcher, Rochester Institute of Technology
M-Andrew Cook, Christopher Newport
M-Jack Dowd, Salisbury
M-Riley Mitchell, Lynchburg
M-John Mozrall, Rochester Institute of Technology
FO-Mason Kohn, Tufts
SSDM-Zack Goorno, Bowdoin
SSDM-Joe Murtha, Tufts
LSM-Chris Darminio, Lynchburg
LSM-Taylor Jensen, Rochester Institute of Technology
D-John DeFazio, Salisbury
D-Michael Grace, Rochester Institute of Technology
D-Nick Morgan, Hampden-Sydney
D-Ryan Young, Christopher Newport
G-Matthew Freitas, Williams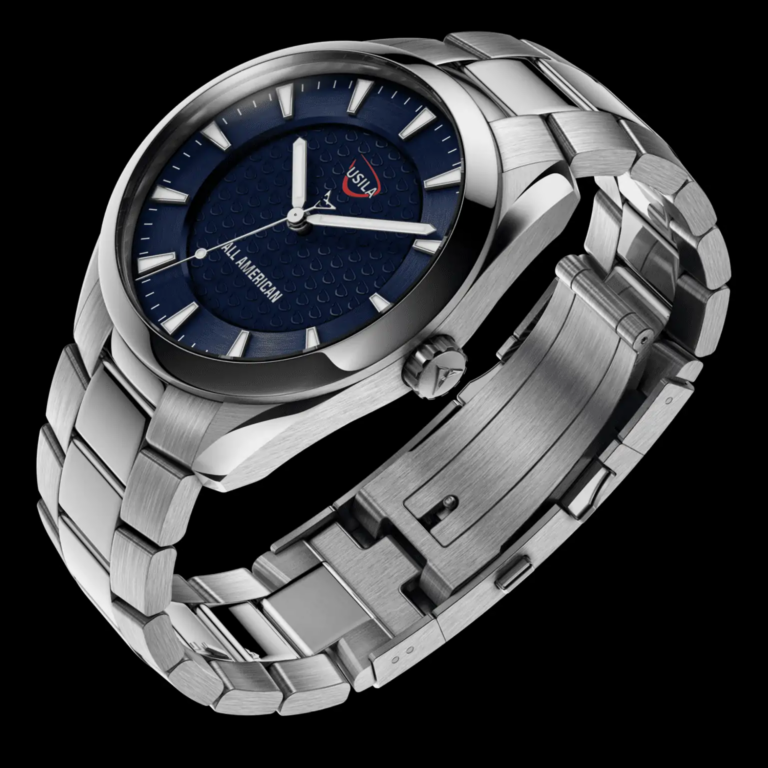 Second Team All-American
A-Kurt Bruun, Tufts
A-Will Byrne, Bowdoin
A-Von Mabbs, Swarthmore
A-Hudson Pokorny, Washington and Lee
M-Coby Auslander,  Christopher Newport
M-Zach Davis, Union
M-Chi Chi Price, Babson
M-Charlie Tagliaferri, Tufts
FO-Padraig Condon, St. Lawrence
SSDM-Campbell Pozin, Christopher Newport
SSDM-Jake Titus, Union
LSM-Ethan Greene, York College of PA
D-Harris Hubbard, Washington and Lee
D-Joe Scarfi, St. Lawrence
D-Luke Simpson, Middlebury
D-Joey Waldbaum, Tufts
G-Chris Brandau, Dickinson 
Third Team All-American
A-Alex Brendes, Christopher Newport
A-Jude Brown, Salisbury
A-Cliff Gaston, Rochester Institute of Technology
A-Ryan Gebhardt, Massachusetts Insitute of Technology
A-Tommy Swank, Tufts
M-Christopher Crapanzano, Scranton
M-Harrison Ike, Trinity
M-James Isaacson, Dickinson
M-Jake Rust, Lynchburg
FO-Warner Cabaniss, Christopher Newport
SSDM-Sean Traynor, Rochester Institute of Technology
SSDM-Gaines Weis, Hampden-Sydney
LSM-Michael Ayers, Tufts
D-Brent Blackmon, York College of PA
D-Joe Cawley, Stevens
D-Demetri Lowry, Ithaca
D-Zachary Timmons, Salisbury
G-Zac Hanway, Christopher Newport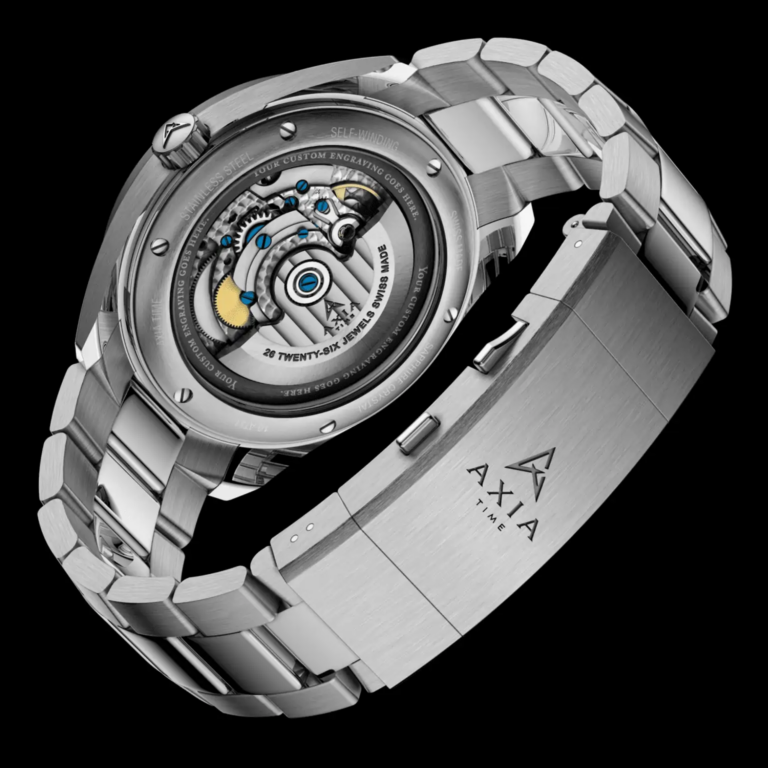 Honorable Mention
A-Hillis Burns, Washington and Lee
A-Jace Conley, Albion
A-Kevin Crowley, Stevens
A-Jake Erickson, Ithaca
A-Nicholas Fanelli, Eastern
A-Luke Fisher, Denison
A-Dylan Hanley, Western New England
A-Will Harnick, York College of PA
A-Kyle Howard, Gettysburg
A-Will Hubbs, Centre
A-Ben Hutchinson, St. Lawrence
A-Brett Jackson, Christopher Newport
A-Carson Kiichle, Illinois Wesleyan
A-Tanyr Krummenacher, Amherst
A-Riley Langen, Elizabethtown
A-Mitchell Maida, Massachusetts Maritime
A-Kevin Matson, Alfred
A-Ben Mayer, York College of PA
A-Quinn McKercher, Nazareth
A-Dillon McManus, Cabrini
A-Drew Miller, Christopher Newport
A-Morgan Morrell, John Carroll
A-Judge Murphy, St. Lawrence
A-Tyler Neal, Ursinus
A-Ray O'Brien, Hampden-Sydney
A-Matthew Pergola, Stevens
A-Keegan Preis, St. Mary's College of MD
A-Sam Puzevic, Albion
A-Jack Raba, Wesleyan
A-Jared Rainville, Connecticut College
A-Dom Russo, Endicott
A-Timmy Salit, St. John Fisher
A-Jack Smith, Randolph-Macon
A-Will Spangenberg, Babson
A-Luc Swedlund, Stockton
A-Wyatt Whitlow, Roanoke
A-Dante Yacavone, SUNY Cortland
M-Jonas Aquilla, Baldwin Wallace
M-Trey Aronow, Western Connecticut
M-Gage Black, Illinois Wesleyan
M-Tom Conley, Middlebury
M-James Dalimonte, Muhlenberg
M-Bayard DeMallie, Amherst
M-DJ Dixon, Wesleyan
M-Will Farrell, Dickinson
M-Brett Gladstone, Grove City
M-Carter Hall, Merchant Marine
M-Rollins Heath, Kenyon
M-Dalton Hubbs, Transylvania
M-Keegan Hughes, Stevens
M-Stew Hutchinson, St. Lawrence
M-Julian Kammerman, Roanoke
M-Peter Kip, Union
M-Cam Leydig, Stevenson
M-Anthony Mazzella, Rensselaer
M-William McCumiskey, SUNY Geneseo
M-Sam Miller, St. John Fisher
M-Troy Morris, SUNY Cortland
M-Michael Muldoon, Oberlin
M-Luke Nestor, Salisbury
M-Bryan Penney, Clarkson
M-Dom Valera, Endicott
M-Robert Wagner, Misericordia
M-Kieran Ward, Gettysburg
FO-Ethan Barnard, Bowdoin
FO-Will Bou, Washington and Lee
FO-Mike Catuosco, Johnson and Wales
FO-Sam DiTrolio, Cabrini
FO-Nick English, Berry
FO-Vinny Facciponti, York College of PA
FO-Jacob Griffin, Elizabethtown
FO-Grant Larson, Denison
FO-John McKee, Dickinson
FO-Thomas Nelson, Kenyon
FO-Matthew Paolatto, Union
FO-Matthew Sardis, Massachusetts Insitute of Technology
FO-Angelo Venuto, Rensselaer
SSDM-Noah Bruno, Rochester Institute of Technology
SSDM-Elliot Cohen, Washington and Lee
SSDM-Bryan Creamer, Stevens
SSDM-Ethan Cupples, Endicott
SSDM-Braden Glushakow, Salisbury
SSDM-Quinnten Hatfield, St. Mary's College of MD
SSDM-Peter Hewitt, Cabrini
SSDM-Jaylin Jones, Pfeiffer
SSDM-Zack Kinsella, Gettysburg
SSDM-Jackson Lane, Springfield
SSDM-Luca Lietti, Colorado College
SSDM-Connor Mesh, St. John Fisher
SSDM-Dylan Mlinarich, North Central
SSDM-Finn Muldoon, Middlebury
SSDM-Finn Murray, Kenyon
SSDM-Cole Nestor, Lynchburg
SSDM-Brodie Rayment, Amherst
SSDM-Jackson Shields, York College of PA
LSM-Frank Barbera, Gettysburg
LSM-Devon Boyko, Rensselaer
LSM-Jack Cornell, St. John Fisher
LSM-Ian Dipietro, Williams
LSM-Kendall Jones, Pfeiffer
LSM-Zack Kaut, Cabrini
LSM-Boots Lackey, Washington and Lee
LSM-Jack Naglieri, Salve Regina
LSM-Owen O'Neill, Denison
LSM-Keegan Shipe, Mary Washington
LSM-Justin Wainwright, SUNY Cortland
LSM-Luke Wierengo, Hope
D-Cody Adams, Grove City
D-Kyle Adelmann, Tufts
D-Thomas Ballard, Salisbury
D-Trevor Bollinger, SUNY Geneseo
D-Patrick Carey, UMass Boston
D-Nolan Collins, Wesleyan
D-Joe Connor, Endicott
D-Sam Cragin, Williams
D-Brooks Crowley, Denison
D-Ryan Doyle, Dubuque
D-Cliton Gourdeau, Union
D-Weston Hammond, Roanoke
D-Trenton Herubin, North Central
D-Matthew Hughes, Cabrini
D-Brian Jantz, St. John Fisher
D-Lawson Laverty, Amherst
D-Ethan Little, St. Mary's College of MD
D-Henri Marindin, Lynchburg
D-Seamus McCloskey, Dickinson
D-Brody McMahon, Saint Vincent
D-Caleb Oswari, Rensselaer
D-Zack Puckhaber, Gettysburg
D-Ryan Quinn, Stevenson
D-Neil Randall, Baldwin Wallace
D-Connor Roberts, Springfield
D-Casey Steffen, College of Wooster
D-Kiernan Stone, Oberlin
D-Matthew Szwagulinski, Clarkson
D- Matthew Weigand, SUNY Maritime
D-Burke Widhelm, Christopher Newport
D- Dom Zingo, Lynchburg
G-Archer Darrach, Denison
G-Dan Donahue, Union
G-Jon Gaglio, John Carroll
G-Conner Garzone, Tufts
G-Phillip Gianelle, Aurora
G-Tyler Hadley, Lynchburg
G-Scott Kimieicik, Alfred
G-Ryan Leahy, Stevens
G-Will Parducci, Babson
G-Mark Pav, SUNY Geneseo
G-Joseph Perry, Rensselaer
G-Will Perry, Hampden-Sydney
G-Will Rice, Connecticut College
G-Joe Storner, Baldwin Wallace